Allvy specialises in developing GIS software solutions including extensions and applications that integrate with business workflows and boost user productivity. We provide geospatial strategy and create the supporting frameworks for technical architecture design, standards, roles, responsibilities and procedures.
GIS Basemap / Master plans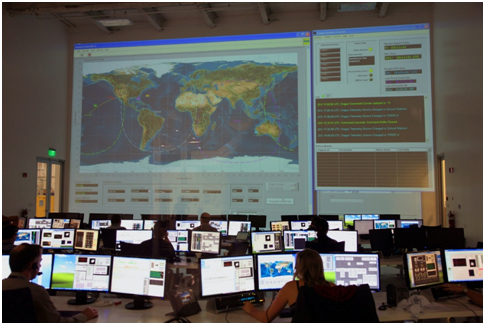 Highly accurate geo-referenced Base Maps with more than 500+ layers relating to Buildings, Hydrography, Transportation, Municipal Assets, Administrative Boundaries, Utilities Vegetation and Town planning are developed using High resolution Drone/Satellite imageries in 1:1000 scale.
GIS Based Property Mapping
GIS can help in monitoring property tax revenue by creating a common platform that visually links all property-related data, including the number of floors, the total constructed area of building, individual plot areas, details related to the locality, and road facing details, along with the principles of applied tax calculation. It can store accurate information regarding tax payables and revenue collection. These can be monitored visually.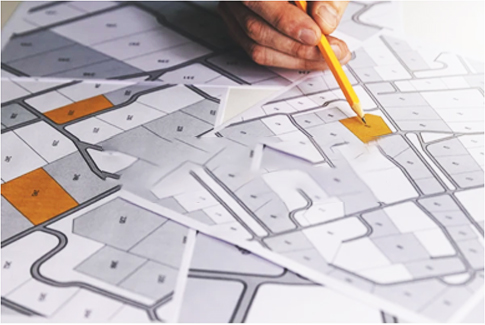 Digital Door Numbering (DDN)
GIS based House numbering is the system of giving an unique number to each building in a street or area, with an intention of making it easier to locate a particular building. House numbers are not only convenient for finding addresses but necessary for emergency response teams to locate those in need.
Realtime Geo-Portal's (Dashboards)
A geoportal is a type of web portal used to find and access geographic information and associated geographic services via the Internet. Geoportals are important for effective use of geographic information systems and a key element of Spatial Data Infrastructure.
MIS & ERP Integrations with GIS (eGovernance))
Data integration involves combining data residing in different sources and providing users with a unified view of these data. This process becomes significant in a variety of situations both commercial (when two similar companies need to merge their databases) and scientific (for example, combining research results from different bioinformatics repositories). Data integration appears with increasing frequency as the volume and the need to share existing data explodes (For example, In "Municipal Information & Integration System" (MIIS)
Remote Sensing
Remote sensing is the common name for all methods used to collect data at a distance from the object under study by some kind of recording device. The use of remote sensing techniques is increasing rapidly, finding new fields of application as technology advances in developing the remote sensing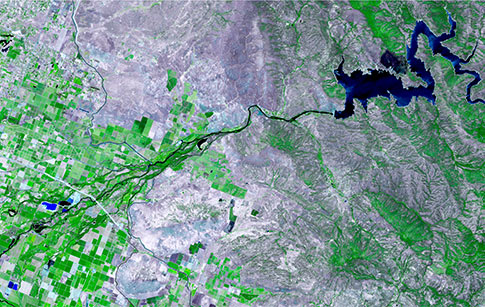 Health - GIS (Monitoring Epidemics Using GIS Based Hospital Data)
Public health professionals use GIS to analyze chronic / infectious disease trends (e.g., heart disease, cancer, dengue, malaria, covid-19), analyze access to public health services (e.g., vaccinations), analyze the built environment, respond to natural and man-made disasters, and design community health communications programs.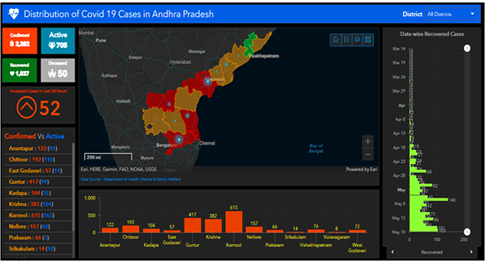 This technology has the ability to compile and enrich different types of large datasets such as GPS data, transactional data, sociodemographic data, footfall traffic or points of sale data, to be used for deep geospatial analysis. The information is then displayed on a simple and map-centric interface which allows users to visually conceptualize the factors that affect the performance of their businesses in various locations. (Source – geoblink.com)
Disaster Management comprises all forms of activities including structural and non-structural measures to avoid (prevention) or to limit (mitigation and preparedness) adverse effects of disasters in the pre-disaster phase During Disaster phase and post disaster stage (Response, Relief, Recovery, Reconstruction). Role of GIS in Disaster management;
Navigation is one of the fundamental problems to be solved in creating completely autonomous mobility systems, mainly for blind persons or mobile robots. Navigation models can be classified into local and global ones. Local models navigate by exploring information in the environment immediately around the actual position. They are completely blind to everything beyond the reach of the system's sensors. In contrast, global navigation takes into account the environment as a whole, far beyond the reach of the system's sensors. They enable auto-localisation and optimization of navigation routes.
Irrigation Water Management
Management and planning require good information, and reliable information on water resources use is also at present a scarce resource. The task of providing reliable and accurate information from scales of farmer fields to entire river basins, encompassing millions of hectares of irrigated land, is far from trivial. Space-borne remote sensing measurements can, however, provide regular information on agricultural and hydrological conditions of the land surface for vast areas. The capability of remote sensing and GIS application to identify and monitor crop growth and other related
biophysical parameters has undergone major improvements during the last 20 years, albeit several issues remain unresolved. Remote sensing and Geographic Information System (GIS) with their capability of data collection and analysis are now viewed as efficient and effective tools for irrigation water management. The capability of GIS to analyse the information across space and time would help in managing such dynamic systems as irrigation systems.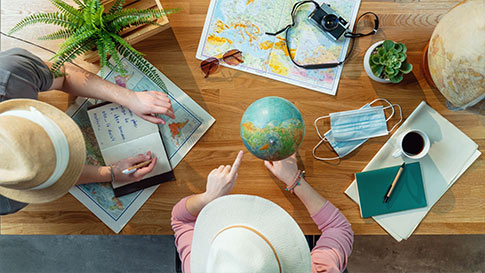 GIS technology offers great opportunities for the development of modern tourism applications using maps. This technology integrates common database operations such as query with the unique visualization and geographic analysis benefits offered by maps.
In the tourism industry, GIS is used to provide:
A digital map base for printed maps
Digital files for Internet mapping
Digital files for mobile mapping
Attraction's map
Website with interactive mapping
Maps offer crime analysts graphic representations of crime-related issues. An understanding of where and why crimes occur can improve attempts to fight crime. Mapping crime can help police protect citizens more effectively. Simple maps that display the locations where crimes or concentrations of crimes have occurred can be used to help direct patrols to places, they are most needed. Policy makers in police departments might use more complex maps to observe trends in criminal activity, and maps may prove invaluable in solving criminal cases.
A more specific subset of AI that combines the exactitude of GIS with the razor-sharp analysis and solution-based approach of AI is termed Geospatial AI, or simply Geo.AI.
Geospatial AI can also be called a new form of machine learning that is based on a geographic component.
Drones have been called upon to revolutionize of Aerial Data conversion and hold great potential to evolve and raise better informed decisions to assist management. We provide end to end solution for seven distinct areas for Survey applications:
Data acquisition solutions
Works & asset mapping
Geo-database solutions
Digitisation solutions
Administrative solutions
Web based GIS application
GIS provides a central location for data and analysis critical to today's surveying, planning, construction, and management. It allows professional land surveyors a way to provide more accurate and less expensive surveys. The main advantages of Land Surveys are;
Better Decision Making
Reliable Records Retention
Better Land Use Management
GIS Enabled Mobile Apps (Android)
Android apps provides new way of working with GIS data. Mobile devices are every time with us, so they are the tool that can be used more often. For this purpose, GIS tools on mobile devices, specifically on Android devices are essential. Development of native Android applications, give the best user experience when working on mobile. One of the key features is working with data while online/offline.