A network operations center (NOC) is a centralized place from which enterprise information technology (IT) administrators — either internal or third party — supervise, monitor, and maintain a telecommunication network. The NOC serves as the first line of defines against network disruptions and failures.
Our Solutions and services are focused on supply, installation, testing& commissioning, and Operation Maintenance of all Network components and equipment's including
Firewalls
Network devices
Servers
Wireless systems
Internet of things devices
Virtual machines (VMs)
Databases
Software and services (internal and external).
Inside and Outside Plant Services
Allvy specialises in the installation of telecommunication optic fibre cable, for public network operators. We have the skills, capability, experience and is fully equipped to cater a full range of services from surveying routes, doing network planning, sourcing quality products, executing the installation, commissioning and testing of the systems to meet the customer requirements. We are adept at Planning of the OSP/ ISP networks, PON, Point to point, backbone and trunk route planning.
Allvy is delivering hundreds of route miles of fiber for its customers. We design fiber networks and provide proper infrastructure installation that ensures we adhere to our customers' communication needs. We hold ourselves to the highest industry standards to deliver the best results to our customers, and we provide network management to guarantee your network continues to run smoothly.
No matter the size of your project, we can deliver accurate, timely, and cost effective OSP/ISP services.
Inside Plant Capabilities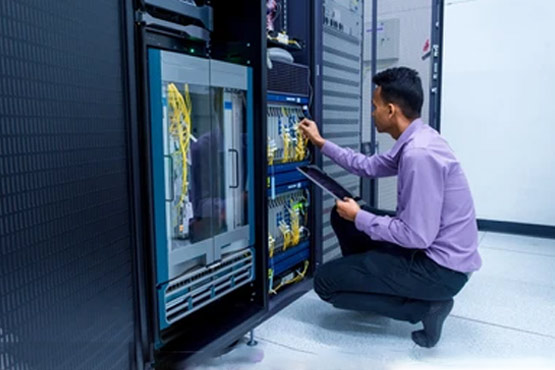 Premise site survey including route, feasibility analysis and design
Procurement of computers, computer accessories, networking materials, devices and power backup equipment
Work area horizontal cabling
Vertical backbone cabling
Fiber Optic Cabling
Copper Services(Copper CAT 5e, CAT 6, and CAT 6a etc)
Wireless Access Points, CCTV, and VoIP
RG6, RG59 and RG11 Coax Cables
Installation of Cable trays, ladder runways & raceways
Cable troubleshooting and comprehensive testing, certifications and extended warranties
Staff Training
Operation and Maintenance
Outside Plant Capabilities
Premise site survey including route, feasibility analysis and design
Supplying & providing all communication, network materials and electrical materials.Trenching, boring, conduit installation
Fiber, copper, coax and hybrid cable installation
Lighting Protection
Splicing in underground vaults
Geospatial survey and mapping capabilities
Staff training
Operations and maintenance