ITMS is a large-scale traffic management system that achieves safe and smooth road traffic. This system realizes optimal traffic management for cities and environment by providing traffic information via various media and controlling signals based on the result of traffic information analysis collected by detectors on roads. This helps authorities proactively manage and control the traffic flow and offer the citizens informed traffic choices.
The cities can achieve the following functionalities with Integrated Traffic Management Systems
Congestion detection: With cameras and sensors constantly monitoring intersections, Authorities can monitor the entire city from the city's traffic management centre.
Adaptive control: Congestion detection also enables adaptive control, which causes dynamic adjustments to systems including traffic lights, on-ramp signalling, and bus rapid transit lanes. With proper Adaptive control in place the Authorities can prioritize moderate traffic conditions by analysing real-time traffic situations.
Connected vehicle: This up-and-coming technology enables vehicles to communicate directly with intersections. The Smart Traffic Management can include a connected vehicle roadside unit for this purpose. It offers safe and punctual public transportation.
Emergency routing: A critical application of the Smart Traffic Management System is the ability to give priority access to police, fire and ambulance services.
Reduce the traffic Violation: It can be done through several violation detection capabilities like Red light jump, Over Speeding, No Helmet riding, Triple Riding, Wrong Lane movement and various other traffic violations in real-time.
Monitoring : Advanced traffic monitoring systems at intersections and narrow road ends to provide the right traffic guidance through GPS and GIS
Better Networking: Optimizing road networking systems, through building IoT, enabled quick and better communication systems.
We provide the following ITMS solutions partnering with world's leading technology companies
Adaptive Traffic Control System
Whether travelling by public transport, car, foot or bicycle, adaptive traffic control optimizes your road network and transport infrastructure, improving road user safety, travel times and reliability, whilst reducing vehicle emissions.
The main benefits of adaptive signal control technology over conventional signal systems are that it can:
Automatically adapt to unexpected changes in tra¬c conditions.
Improve travel time reliability.
Reduce congestion and fuel consumption.
Prolong the effectiveness of traffic signal timing.
Reduce the complaints that agencies receive in response to outdated signal timing.
Make traffic signal operations proactive by monitoring and responding to gaps in performance.
An ATCS system comprises following components
Adaptive Traffic Controller
Traffic Lights
Vehicle Detection Camera
ATCS Centralize Software
Our ATMS solutions provide high-level management and coordination by integrating technology to improve the traffic flow and improve safety.
Traffic Enforcement System
Artificial Intelligence and Machine Learning powered traffic enforcement and management solution. It offers several violation detection capabilities like Red light jump, Over Speeding, No Helmet riding, Triple Riding, Wrong Lane movement and various other traffic violations in real-time
The system is capable of detection of wide range of offenses besides speeding due to virtual diagram of the road stored in radar memory.Upon detection of the offense the system automatically records it and stores evidence photo (approaching or receding). Extremely high resolution photos allows recognition of registration plate in both day and night time as well as in the most remote lane.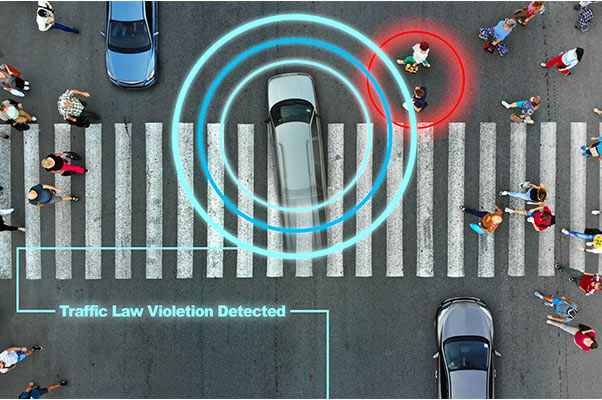 The following are major applications of traffic enforcement
Remote Monitoring of Traffic Enforcement Systems
Average Speed Control-
Monitoring Bans on Through Traffic
Traffic Offense Adjudication
Red Light Enforcement
Speed Enforcement
We offer our solutions of following components of a Traffic Enforcement System.
Red Light Violation Detection (RLVD) System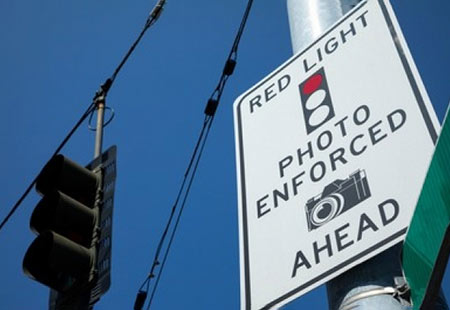 Our Smart Traffic Enforcement solutions modernise the way Red Light violation enforcement is delivered. Our systems can automatically detects the status of a traffic light using camera-based image analysis without any external sensor and thus reduces installation and maintenance efforts to the minimum. Once the red violation is identified by the system, the camera captures the number plate details in addition to a series of context pictures showing the vehicle approaching the traffic light and passing the stop line at the red signal. Also, the system produces a video showing the infringement.
Speed Violation Detection Systems (SVDS)
Automatic detection of various traffic violations and transfer data to back office. Control speeds of both oncoming and outgoing vehicles in up to four lanes. Onboard automatic number plate recognition (ANPR), evidence collection and data storage.
Automatic Number Plate Recognition (ANPR) System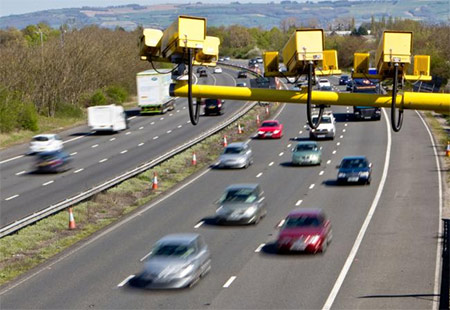 Our Unique and Smart Solution for automatic number plate recognition (ANPR) and real time data transfer. The solution also provides video surveillance and automatic vehicle classification features.
Real time monitoring of the traffic enforcement with the help of smart hardwares and centralized database located at Data Centre. This is an end to end automated system with digital interface for all the stakeholders in purview of challan eco-system. The application offers customized interfaces for the following stakeholders:
Enforcement officers
Citizens (private or commercial car owners/drivers)
State transport office
Regional transport/Traffic office
NIC admin
Ministry of Road and Transport
E-challan Connecting all the stakeholders through a common system will ensure data integrity, reliability and transparency.
No Helmet Violation Detection System and Triple Riding Violation Detection System
The Artificial Intelligence and Machine learning based Helmet Detection and Tripple Riding Detection technology can easily detect people who are without helmets and triple riding violations on the road Our solutions and systems are designed such a way that there is no need for manual intervention and the user gets to enjoy transparency when any violation is booked. The violations are captured through ANPR systems with video clip of the violations . The system integrates with e-Challan Application to issue e-Challan to the violator.
Our Smart Solution for the efficient and complete management of on parking and all related activities and problems.
The data is collected by the sensor, which provides real-time information about the parking status free/occupied, about the Parking meter and the Mobile APP which send data related to the payment or the parking authorizing title. The central server receives all the data detected into the input phase through a radio communication network and it guarantees total security in the data storage activities.
Our Solution software processes the data and makes them available on the users terminal's for the use and the consultation according to their competences as administrators, managers, police or users. The main components of Smart Parking System are Sensors, camera, Parking Meter, central Server, Management Softwares and Mobile App.
Our Smart Parking Solution is made up of interchangeable components and fully integrates parking, guidance, payment and analytics as well as a host of other complementary services and options.
Smart Transport Management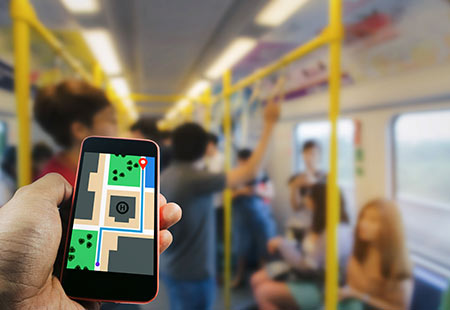 Smart transportation, a key internet of things vertical application, refers to the integrated application of modern technologies and management strategies in transportation systems. Having sound logistics solutions in place by introducing effective dispatch planning processes and vehicle routing and scheduling can make transport management more efficient and aid businesses in gaining a competitive advantage.
The following functionalities can be achieved through implementation of our solution
It makes transportation system more efficient, secure, and safer through the use of information, communications and control technologies.
Hassle free assignment of vehicles to depot
Geo Fencing of the Vehicle
Route Planning, Time Scheduling Trip Creation, Booking, Ticketing and Allocation of buses for a specific route
It Improves the attractiveness of public transport.
Tackle rising congestion which increases travel times and industry costs.
Reduce the environmental impacts of transport.
Reduction in stops and delays at intersections
Speed control & improvement.
Travel time improvement.
Capacity management.
Incident management.
Our transport management systems help you understand your transportation network and make it work more efficiently.